East Falmouth MA Real Estate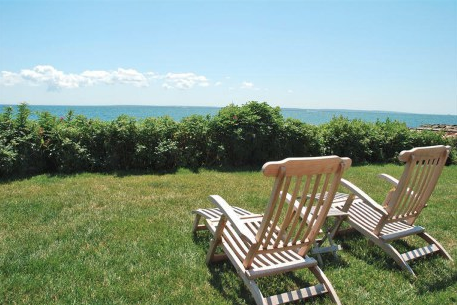 Often called the heartland of Cape Cod agriculture, the fertile grounds of East Falmouth support a booming cranberry industry and are home to over a dozen working farms. In recent years farmland has been converted into residential property as families have flocked to East Falmouth to enjoy a variety of outdoor attractions. Five pristine golf courses and several unique beaches, including Menauhant Beach, contribute to the village's distinct identity. East Falmouth's luxury real estate is distinguished by stunning waterfront homes that overlook Nantucket Sound.
Need help finding the perfect East Falmouth home? Contact Robert Paul today and speak to a Cape Cod real estate expert.
More information on Falmouth - East Falmouth real estate »
Go to Top ↑
More information on Falmouth - East Falmouth homes:
Number of properties currently on the market in Falmouth - East Falmouth:
Single Family: 13 Properties
Condo: 1 Property
Land: 1 Property
Number of new Falmouth - East Falmouth Real Estate listings in the last month:
Single Family: 2 Properties
Condo: 0 Properties
Land: 0 Properties
Average list price for Real Estate in Falmouth - East Falmouth over the last 6 months:
Single Family: $457,450
Condo: $299,900
Disclaimer:
Copyright 2013 Robert Paul Properties. Information last updated on May 21, 2013 03:06 AM