Centerville MA Real Estate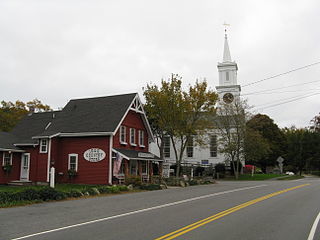 Situated along the south shore of Cape Cod, Centerville is a pleasant beach community with pristine waters. Sweeping views of Nantucket Sound and unspoiled character make this neighborhood home to some of the most desirable luxury real estate in the area. No more than a stone's throw from the ocean at any point, Centerville boasts beautiful waterfront homes and easily accessible beaches. Craigville Beach is a particularly popular destination among summer vacationers, coveted for its picturesque views and smooth sand. It is a primarily residential village with a small business district, which includes the nationally recognized Four Seas Ice Cream. Conveniently located just a short distance from downtown Hyannis, Centerville offers easy access to the best dining and entertainment on the Cape.
For more information regarding Centerville homes for sale, please contact a Centerville realtor today.
More information on Barnstable - Centerville real estate »
Go to Top ↑
More information on Barnstable - Centerville homes:
Number of properties currently on the market in Barnstable - Centerville:
Single Family: 15 Properties
Condo: 1 Property
Land: 1 Property
Number of new Barnstable - Centerville Real Estate listings in the last month:
Single Family: 1 Property
Condo: 1 Property
Land: 1 Property
Average list price for Real Estate in Barnstable - Centerville over the last 6 months:
Single Family: $562,200
Condo: $419,000
Land: $899,000
Disclaimer:
Copyright 2013 Robert Paul Properties. Information last updated on May 19, 2013 11:51 PM